PWV Group website
A Russian market leader supplying all kinds of hotel facilities with high-quality complex equipment.
The website featuring information about the company, its area of business, equipment and completed projects.
The equipment and solutions pages feature extensive information about all the models of devices the company provides its clients.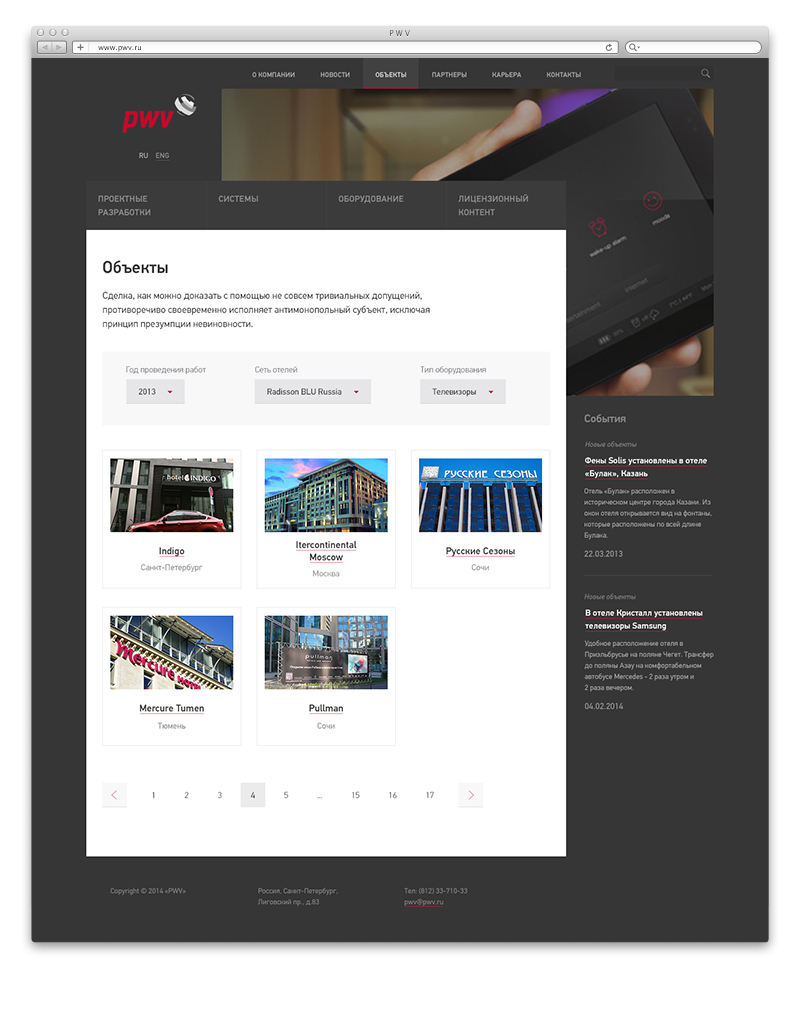 All the corporate clients are presented on one page. The objects can be filtered by choosing a type of hotel solution or a hotel network.