MTS Mobile Staff interface design
MTS Mobile Staff is a tool, which allows to organize labour of out of office workers, such as sales representatives, couriers, drivers, service engineers and many others.
The system operates as a tracker — an employee can install the "coordinator" application or a special car transmitter, which delivers data to the control center.
The delivered data allows to display a subscriber's current location on a map. As an addition, data window displays service information, such as odometer readings, fuel consumption and objects.

The system allows to create objects — GPS location points. When the worker reaches or checks into a nearby object, the location is saved in his profile. That is convenient to monitor couriers activity — the administrator creates objects, which have to be reached and the couriers check in by reaching them.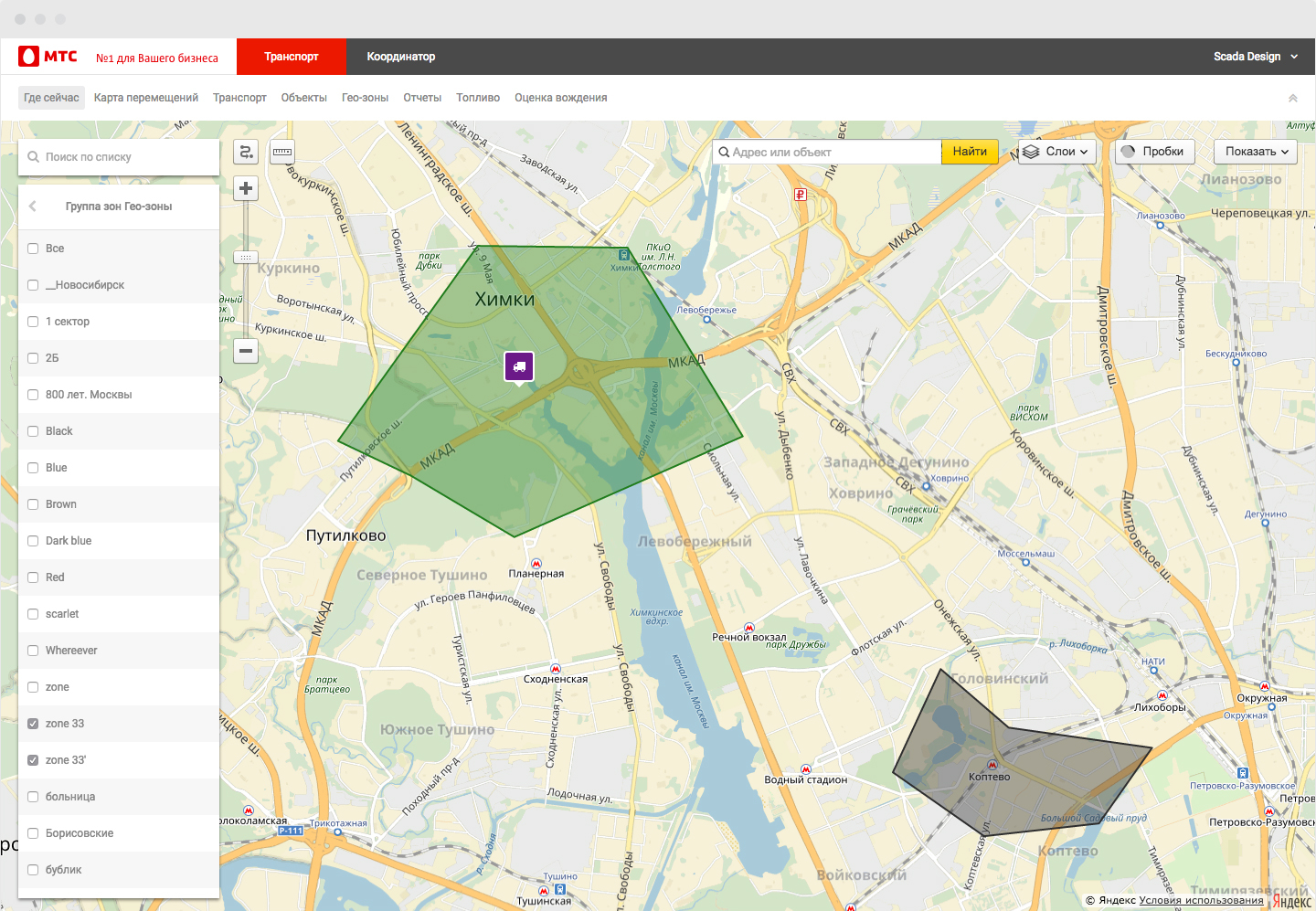 Attendance zones work the same way. The subscriber can set a district, a city, a street or any random square and get a notification when it has been reached.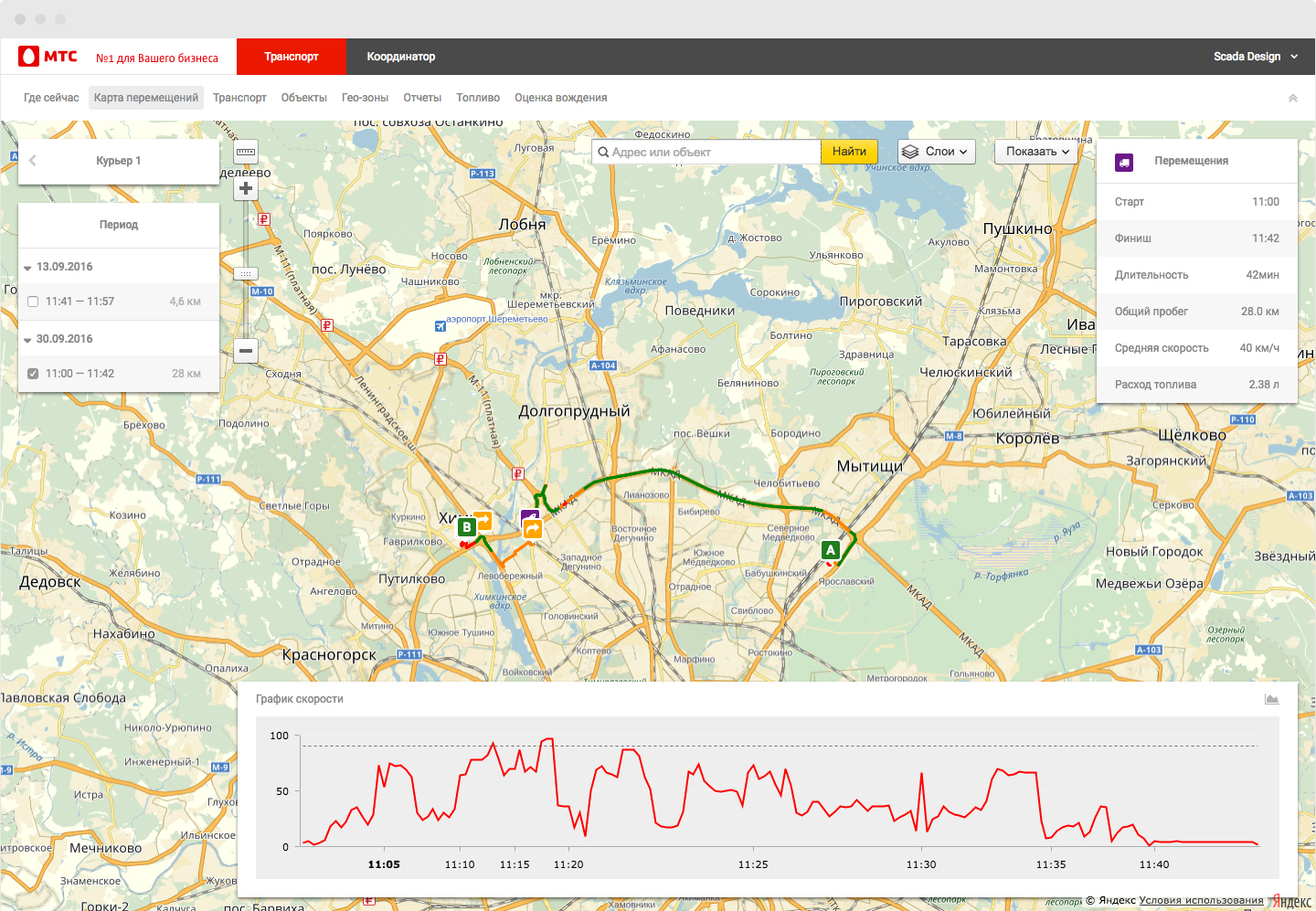 It is possible to monitor the subscriber's speed, current location, route, fuel consumption and many other things.

The graph allows to set an average speed line to find out places where the driver has exceeded the speed limit.
The transport, staff, objects and zones information is displayed on a map and as a table.

It is allowed to have multiple subscribers. Some companies have hundreds of them. The subscribers can be grouped and the company can make reports on each of them. For convenience we have developed a step-by-step choosing and reporting system. That allows to put a block on a map without overloading the interface.
Interface laying-out and design has been created for Mobile Park company — the geolocation and telematic services developer.