Motorfist website
Motorfist is a company that develops and markets snowmobile gear and clothing.
The company was founded quite recently, but it has already won the snowmobilers' community's heart both in USA and abroad. For this reason, Russian website just had to be even better, which we helped to achieve!
Product catalogue and gear sets. It's easy to choose the gear according to your own taste, needs and driving style. For those who want it all and want it now, the Morotfist company offers ready-to-go sets. Gear up and go!
We have gathered comprehensive information about the gear. People can take a closer look, read the descriptions and riders' feedbacks, watch video reviews, and choose the right size with the help of a manual.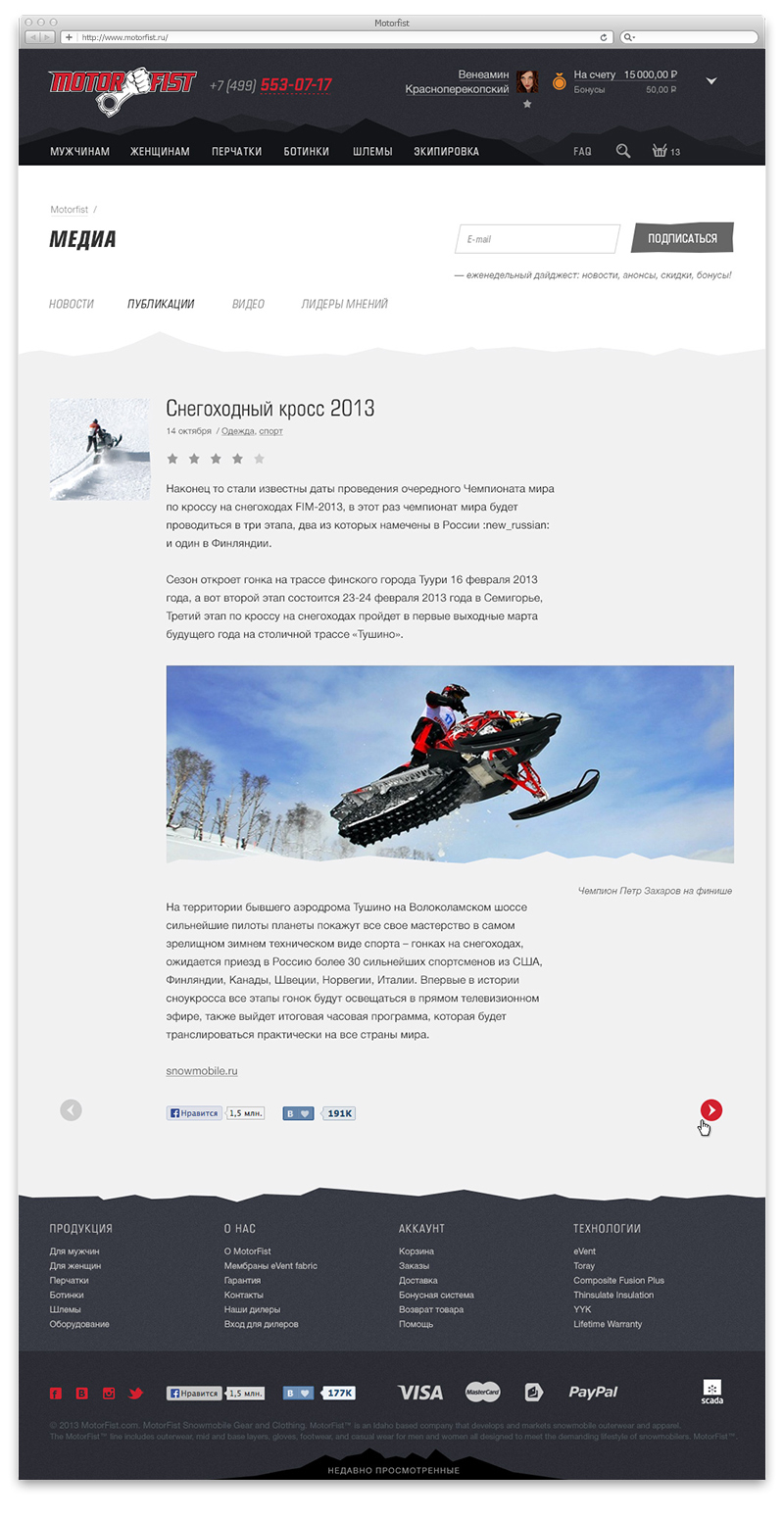 The resource contains lots of useful snowmobile-related information : news, articles posted by professional riders, interesting videos and other interesting things to read and watch.
Page of the bonus program with its conditions and statuses.