Art Terra real estate developer website ver. 2
Housing development company that features modern, high-quality, eco-friendly and fully-finished accommodation with low energy requirements, located in a developed area.
The company is growing and developing. More and more projects are coming soon. Therefore, the second version of its website features extended opportunities and an updated design. Here it comes!
At the heart of the main page lies an interesting animation, imitating a curtain, opening on the projects.
The project's map is developed, taking into account new objects. It also shows locations in a user-friendly manner.
Each object's first page is a slider with large format pictures, making a strong first impression. A simple and clean page, not cluttered up with any unnecessary information or screaming headlines. No-nonsense!
The general page displays the most important information, describing the project's benefits and relevant news.
The maps helps visitors to assess the housing development, to get acquainted with summarized general information, as well as take a 360-degrees look at the property.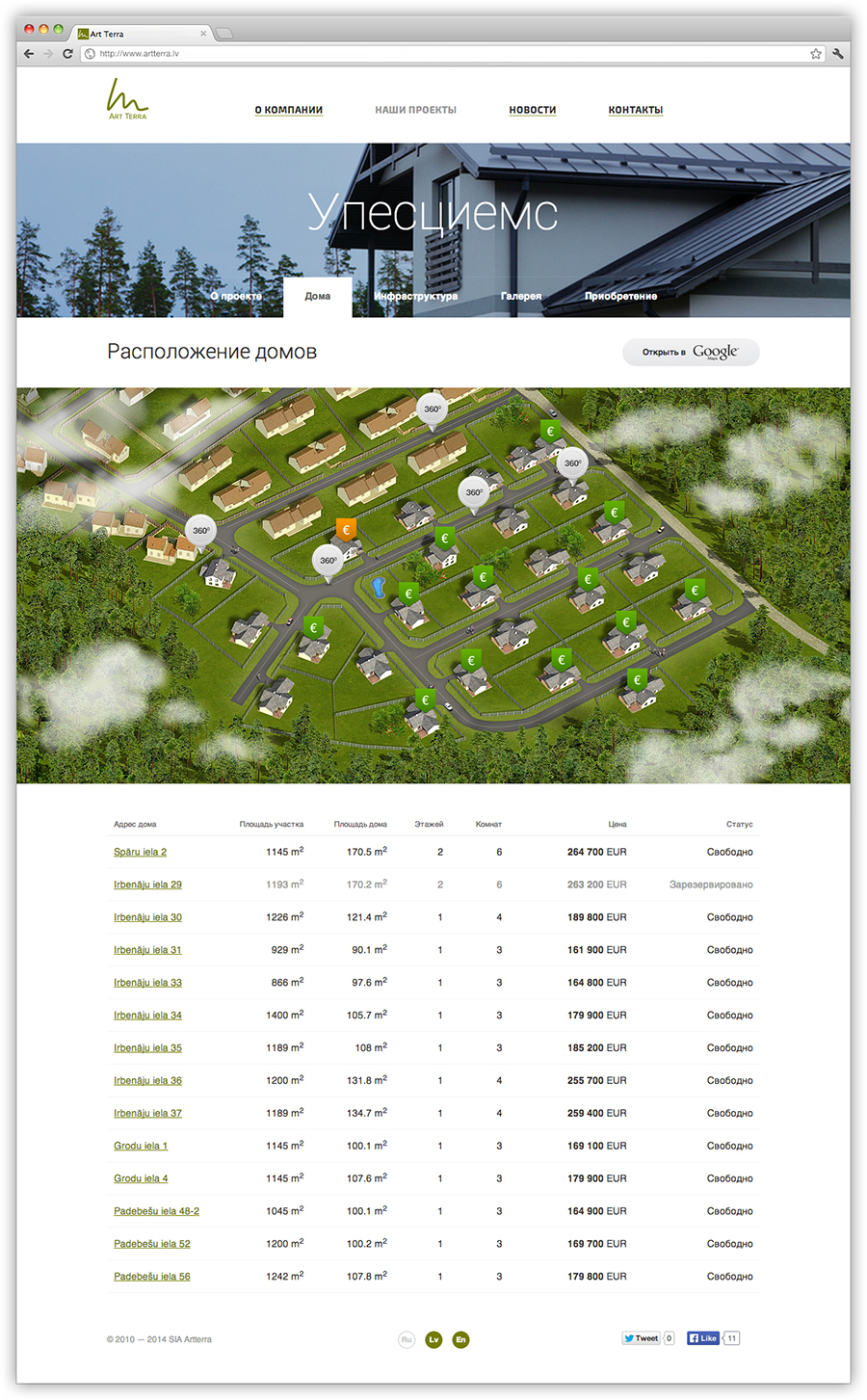 Each house's card shows the building at its best, with all its advantages and technical features.